Are Milk Spots on Canadian Silver Maples A Thing of The Past?
April 11th, 2020
---
The Royal Canadian Mint introduced Mint Shield Technology in 2018, assuring silver stackers around the globe that the era of milk spots plaguing silver Maple Leaf coins has come to an end. Lots of government and private mints have had reoccurring milk spots on their coins, but I do not think any mint can compete with the Royal Canadian Mint when it comes to milk spots. Almost every piece of bullion purchased pre 2018 has shown at least some white discoloration.
Let's take a look at a how a few of my own Royal Canadian Silver Maples Leaf's have been holding up since pre and post Mint Shield Technology.
2016 Silver Maple Leaf
(Can you blame me for not taking them out of the tube? Absolutely terrible milk spotting...)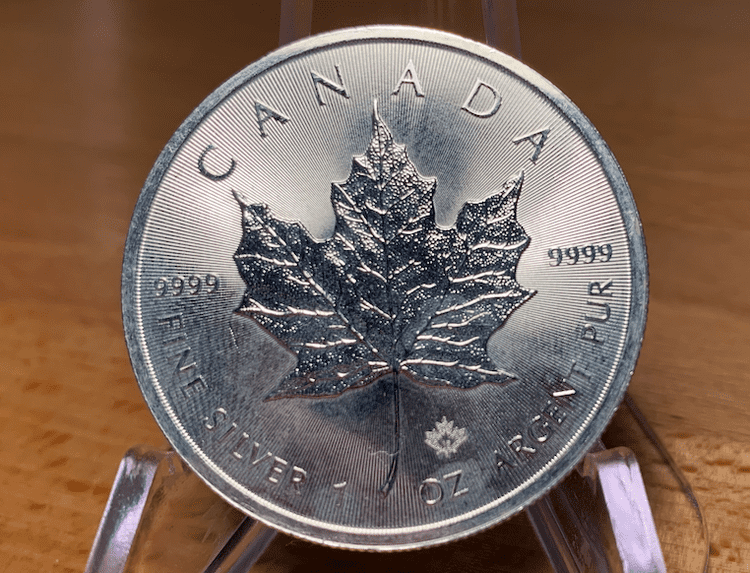 This coin spent the last 4 years in a tube. No capsule. Just the tube it came in from the mint. This coin, along with the others have all developed terrible milk spots. No other coins in my collection of silver from across the globe have milk spotted this badly. This batch, from 2016, made me almost quit stacking in general and I didn't purchase another maple leaf until the Royal Canadian Mint announced Mint Shield.
2016 Silver Maple Leaf (Encapsulated)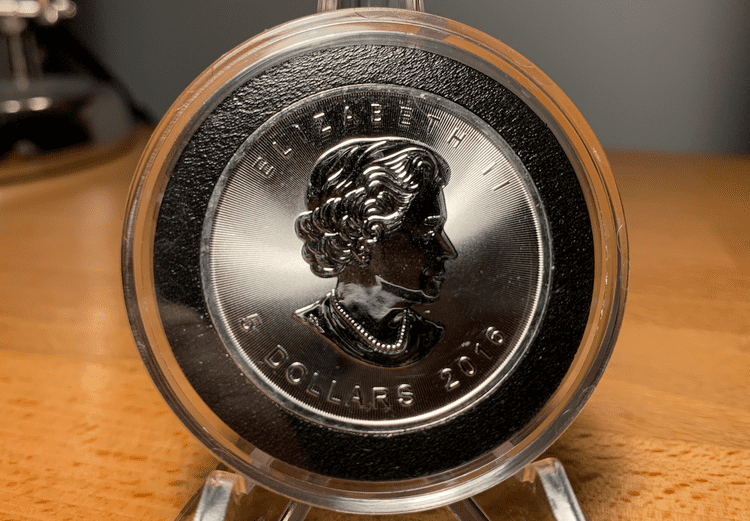 This coin was placed directly in a coin capsule the day the tube was opened. It did not suffer the same fate as the coin above, but it still suffers from pretty bad milk spotting. The fact that the coins spotting has been slowed leads me to believe that oxygen has some type of reaction with the cleaner used on the coins at the mint. Still quite disappointed.
2018 Predator Series Wolf Coin (Encapsulated)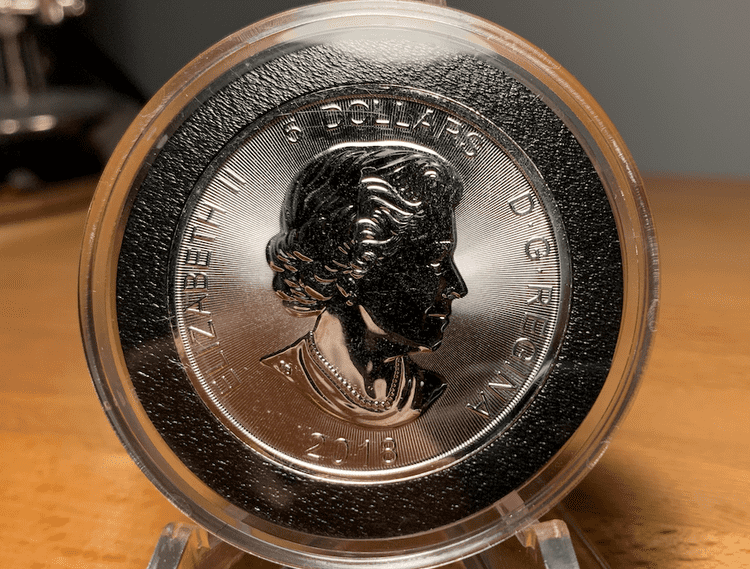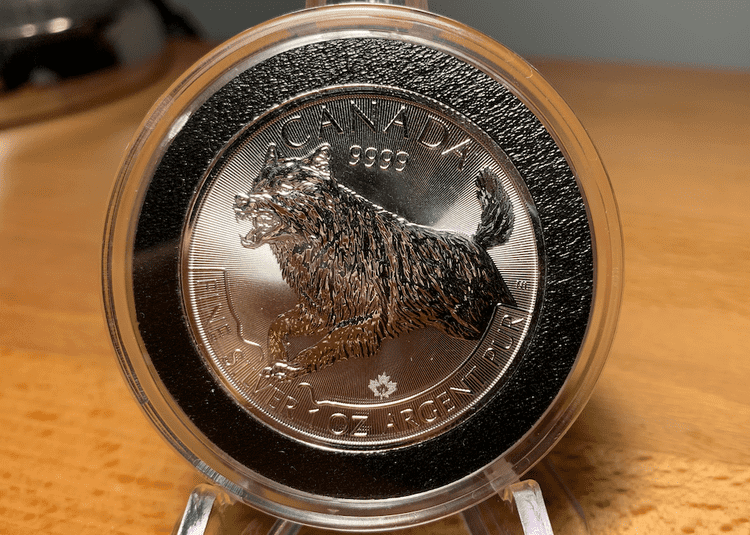 This coin was released the first year the Royal Canadian Mint introduced Mint Shield Technology. So far, the coin does not appear to be milk spotting at all. The coin was purchased in 2019, so it likely spent the first year of its life in a tube or plastic flap, as it did not come encapsulated.
2019 Silver Maple Leaf (Encapsulated)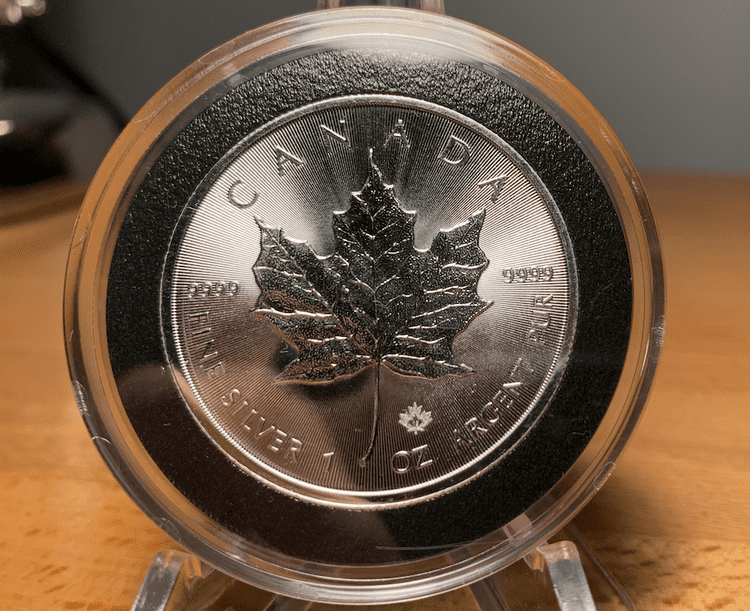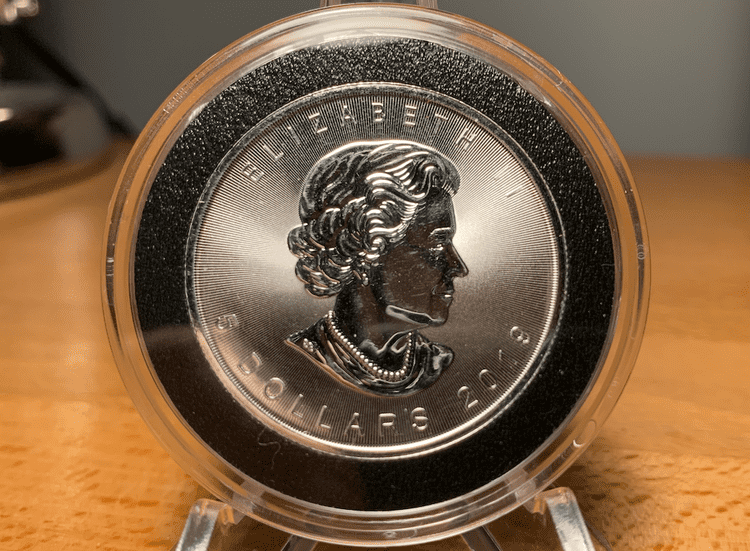 This coin also was encapsulated upon receiving it and thankfully, shows no sign of milk spotting. At this point, I think Royal Canadian Mint has done an excellent job at regaining the trust of Canadian, and silver stackers from around the world. With this new Mint Shield technology, and the security features found present on the silver Maples, they are clearly regained their title as one of the best coins to stack; but time will tell, if the milk spotting is gone for good!