Top Silver Coins To Collect in 2020
April 10th, 2020
---
In this article we take a deeper look at which coins you might want to add to your collection that will likely be worth more in the future and why. First, from an investment perspective, I always recommend just to stack bullion as close to spot as possible. However, sometimes as collectors we need some variety to our collection that looks nice and will increase in price down the road. Let's examine a few of SilverGoldPill's top picks.
1. The 1 oz. 2020 Silver Panda from China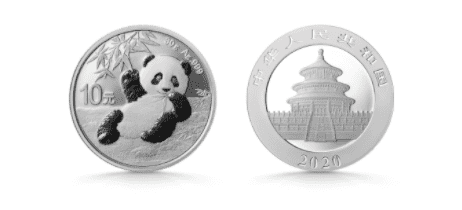 The silver panda has been in production from 1983 to the current year and has always been a collector's favorite. What makes the silver panda special is that every year they offer a new design on the coin, and this year's baby panda is a stunning work of art. With the advent of COVID-19, only limited supplies from the beginning of the year have made their way to markets outside China.
Even though these Pandas are minted in high numbers, they are highly sought after by investors particularly of Chinese and Asian descent living outside of Asia. These Pandas are often given as gifts to grandchildren, nephews and nieces. So, don't be fooled by their high mintage numbers.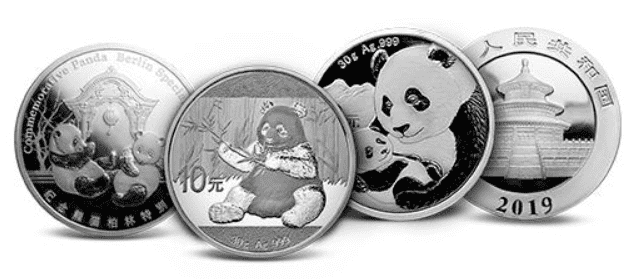 Take a look on eBay's sold listing of past years silver Pandas, as the price of previous year coins consistently go up. Furthermore, as more and more Panda collectors enter the market, their desire to accumulate past coins makes them highly sought after.
I have no problem paying up to $33 CAD or $26 USD for these coins. At the time of writing of this article, finding this years Panda at a reasonable price is already becoming difficult.
2. The 1 oz. 2020 Australian Rectangular Silver Dragon Coin
This coin, while not belonging to an official series, is the 3rd of its kind and the first actual "coin" to be released in the shape of a bar. The frosting, shine, and overall beauty of the 2018, and 2019 have made these coins highly collectable for their beauty alone. The mintage while high, is reasonable at 250,000 coins. They have a $1 AUD face value backed by the federal government and the obverse depicts the Queen.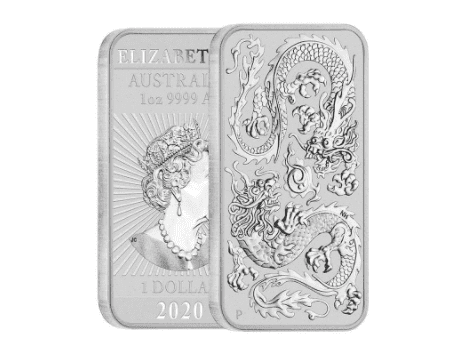 If you have the funds and are active in the eBay or private resellers market I would highly recommend picking up a tube of 20 of these coins. The image this year displays two dragons chasing the flaming pearl centered in the coin. Listen, this years design, in my opinion is the best so far.
If you can obtain these for under $33 CAD or $24 USD, I would absolutely pick them up. You will not be disappointed, as they are so unique. They sell like hot cakes. So, act fast.
3. The Unreleased 2020 Dual Dragon Australian Coin
The 2017 version displayed a phoenix and dragon, 2018 displayed a beautiful tiger and dragon, 2019 was a spectacular coin which displayed two dragons. At the time of this article, the 2020 version is unknown. If there will even be a 2020 version is unknown. However, If a 2020 version is released I highly recommend purchasing a roll if available at a reasonable price.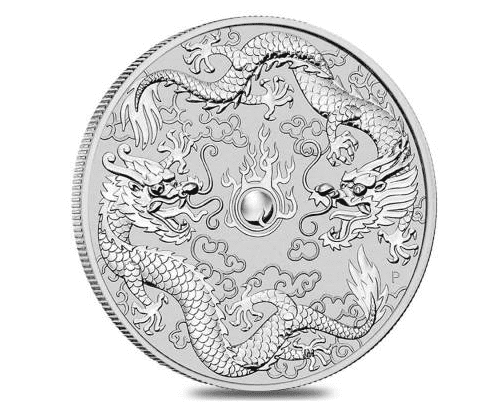 This coin is limited in mintage to only 50,000 and is highly sought after by collectors from all corners of the globe. Similarly, to the Australian Rectangular Silver Dragon, the theme of dragons (along with tigers) has always done well in the silver community since it appeals to the mythology of all peoples and plays an important role in Chinese culture representing power, strength and luck. If and when this coin is released expect them to sell out quickly and expect their premiums to increase fast.
4. The 1 oz. 2020 United States Silver American Eagle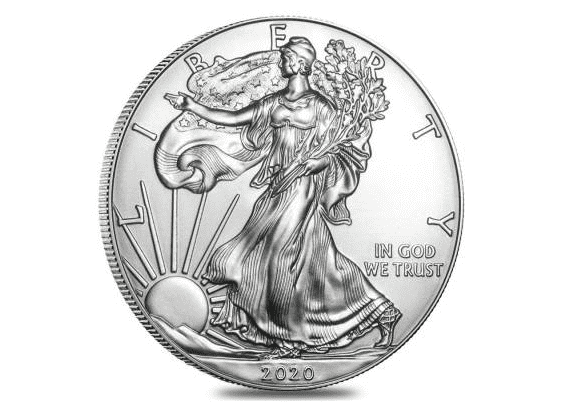 While the previous 3 coins mentioned were collectors coins (some would argue against that claim with regards to the Silver Panda), the American Silver Eagle or ASE for short has always been a stackers favorite coin; what makes this years coin special? This year is the last year before the coin undergoes changes to the design, and the implementation of new security features, something that the Canadian silver Maple Leaf has already implemented some year's ago. While the 2021 coin will certainly be highly collectible for its new design, don't overlook the 2020 ASE; for an era is coming to an end.